We analyze your business processes to transform them and add value by automating them.
Automating today is no longer an option, it is the path that leads you to transform and adapt your business to the new digital world that we inhabit.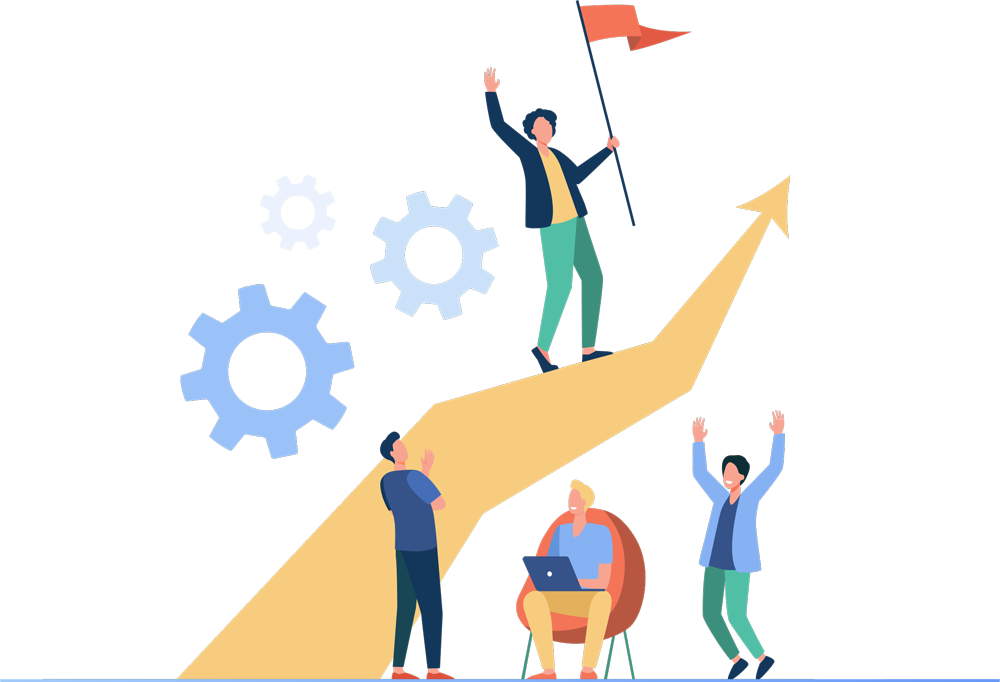 Why optimize and transform
your business processes?

Connect and
integrate people
in your organization

Rapid implementation
using agile
methodologies

Visibility, control
and health of your
business processes

Improves your
decision-making

Intuitive solutions
for quick user
adaptation
Today you can be one step closer to digital transformation by automating processes.











How can I automate my business processes?
There are multiple technological tools capable of helping in the process of automating.
One of the most well-known and robust tools is BPM, capable of addressing and encompassing all the automation needs of SMEs and large organizations.
BPM translates as "Business Process Management" and is the business management discipline that seeks to automate and optimize business processes.
This translates to "Software" with the acronym BPMS, as a digital technology tool that helps us automate and make business processes visible.
To automate business processes we use different BPMS, such as the Digital Business Automation suite of our official IBM partner or our own BPMS created from Grupo Prominente.
Pectra BPM Savia,
more than a BPM
From Grupo Prominente, we have created our own BPMS called Pectra BPM Savia, as a business unit and technological tool to be able to analyze together, propose and implement the automation of business processes.
It already has more than 15 years of experience with extensive success stories in different industries, awarded by international entities.
We have the differential of being able to know widely about implementations in different industries and business analysis with our track record as a Grupo Prominente in order to be able to make progress and move quickly in implementations.
Pectra BPM Savia has local support in Argentina and South America.

How do you add Pectra BPM Savia value?
We invite you on a tour so you can see in action some of the key features to automate your business processes and be able to manage it yourself.
Model your workflow
You'll be able to model your business processes using our Designer BPMN tool, where you'll define the workflow of your process, combining tasks, roles, business rules, notifications, and times according to your organization's needs.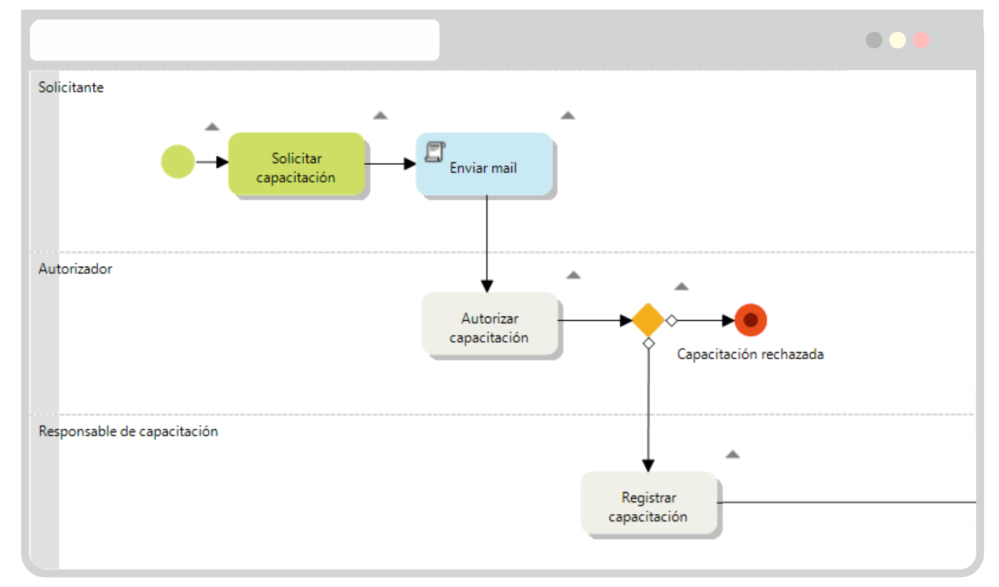 Design forms for your needs
In Pectra Forms 2 you will have the possibility to define your forms for each step of the business process where you can choose different types of elements (such as sections, text boxes, buttons, etc.) along with their functions and customizations.
It is also possible to configure the visibility of these, add scripts, load values automatically and by default. In this way, the face-to-face connection with the user of the process will be developed in a much faster, more intuitive, aesthetic and functional way.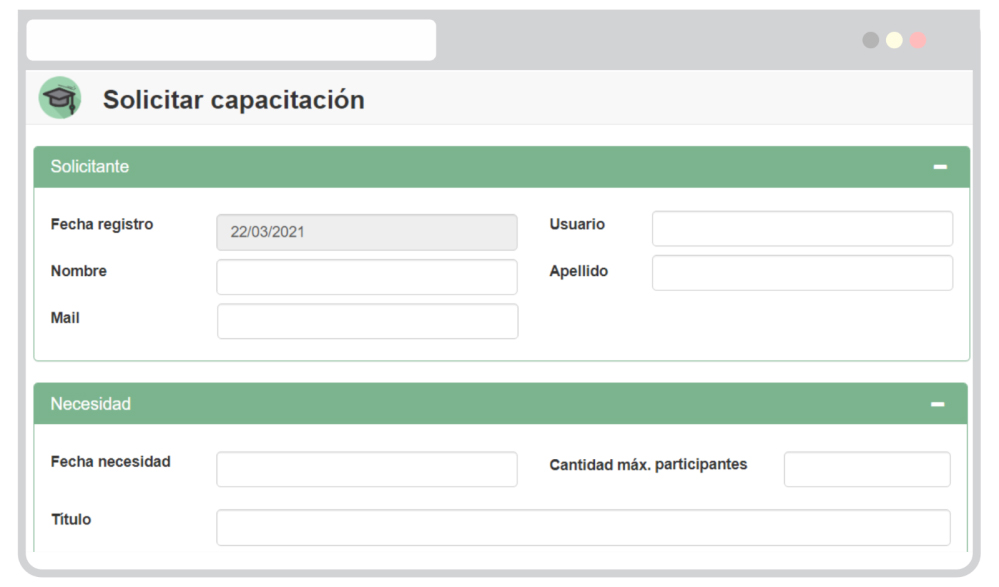 Run your processes
Pectra BPM Savia offers you the possibility to generate and execute tasks, viewing them in trays depending on the user's settings. They correspond to activities defined in the modeling of your business process.
In addition, it allows you to track to have traceability of the information at all times. Such trays can be customized and configured as required. You can view them through a web portal as well as in a mobile App, developed with PWA technology.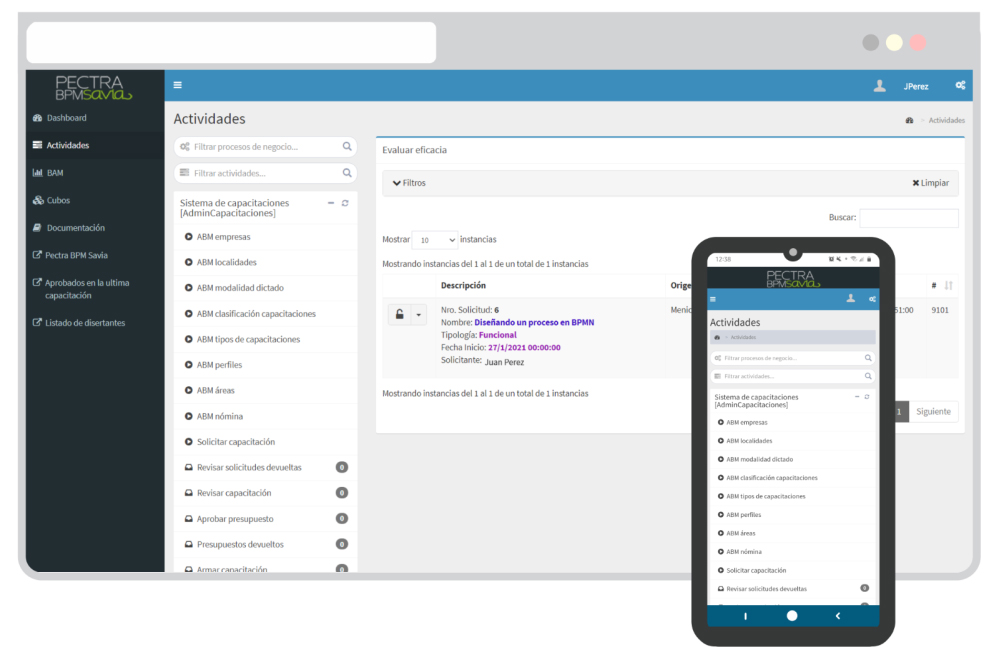 Analyze the results of your process
Here you can visualize the indicators of management of your business process, thus being able to improve your decision making. These indicators allow access to real-time measurements, as well as their history. They reflect the operation and status of your existing tasks in the workflow, such as which ones are pending by trays, or which are assigned to a particular user.
In addition, there is an exclusive database for the analysis of business processes.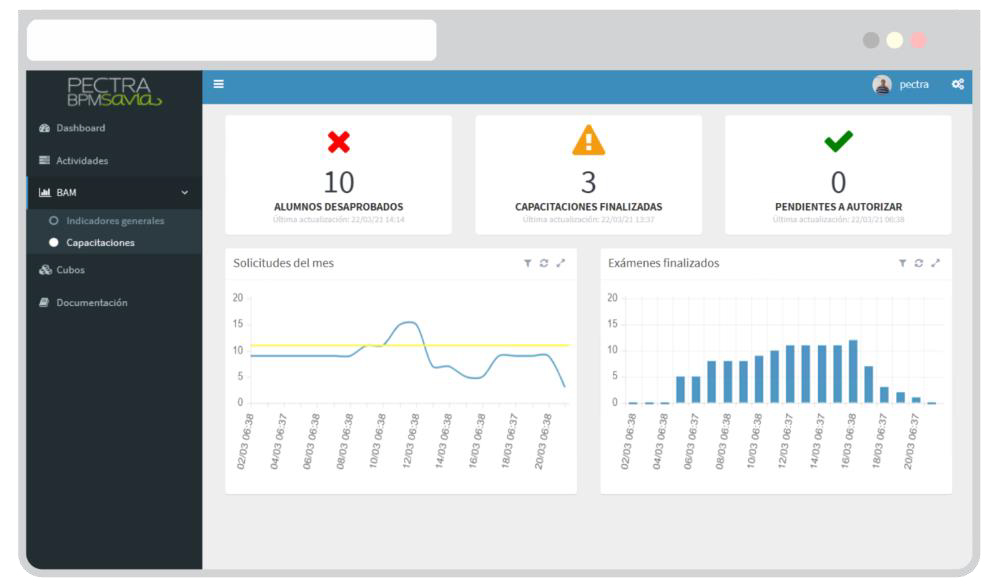 Connect different applications and systems through your processes
You will be able to integrate into your business process different technologies that do not belong to pectra BPM Savia environment, thus being able to extend its management and usability. These integrations can be bidirectional (to and from other systems) and can be any other type of specific software: CRM, ERP, CM, etc. This integration can be done per process and application through apis and services.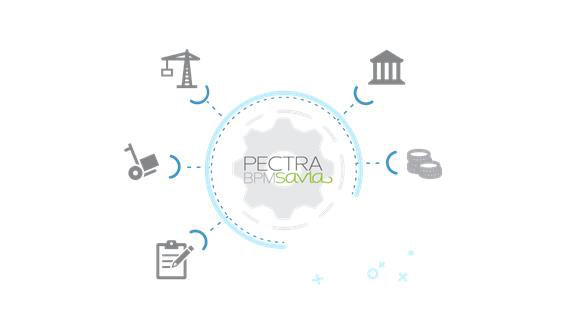 "The adoption of the process management methodology and the incorporation PECTRA BPM Savia allowed Quala S.A. to optimize the key processes of the industry and from there gain competitive advantages that support the strategic planning of the company.
These include Go To Market, Time To Market and pricing policy,"
says David Enrique Moreno (CTO Chief Technology Oficer)
If you want to know more about process automations and Pectra BPM Savia contact us now!